September 20th, 2012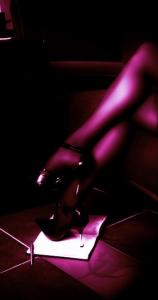 Sometimes I moan because I think I am getting old! 49 years young and supposedly in my 'prime'....translation - pre - menopausal woman who isn't as shy as she used to be! Whilst things are not all bad, not everything has sagged, the legs still work and there are no grey hairs; ( AND I have all my own teeth - well MOST of them) I can't help but notice how time seems to be speeding up.. Nearly Christmas again and what have I done this year? Quite a bit and... not a lot! Divorced one husband 'the doctor' and separated from another I can't help wondering sometimes where I went wrong??!
I think I have finally reached a conclusion.. I CAN'T STAND miserable buggers with a stone for a heart and no soul or zest for living. I LOVE life with a passion and I can see beauty and magic in EVERYTHING! Neither of them could... I walked through my village the other day and felt winter approaching with excitement and the expectation of a child. I could smell bonfires and envisage log fires and see twinkling fairy lights in shop windows and on my tree. Neither of them could..... I love Christmas and laughter and over indulging (in everything) and amethysts and crystals and diamonds and.....everything. Neither of them did. I love a man to retain his inner child and be sensitive and to notice all that is good whilst feeling pain for all that is wrong and bad. Neither of them could. And so I paint and produce art - sometimes trivial and for fun and sometimes more intense and serious and I try every day to produce something better than yesterday...because I unlike the feckless men in my life thus far refuse to give up until my last breath....enjoying LIFE! I should be lonely in this rambling old house and grounds with my youngest son, two cats a dog and an owl or two for company....but I am not. I have my inner child who tells me...EVERYTHING is magical............